Manchester, NH – This weekend, General Don Bolduc, candidate for U.S. Senate, appeared on Fox and Friends to discuss President Joe Biden's disastrous withdrawal from Afghanistan. As a retired brigadier general who served 33 years in the Army, including 10 tours in Afghanistan, this topic is deeply personal for him.
On the show, Bolduc called for greater accountability, responsibility, transparency, and truth relating to the failed withdrawal. He noted that the attack at the Kabul Airport that killed thirteen American servicemembers was avoidable, yet one year later there's still been no accountability – something that will change when he's elected to the U.S. Senate.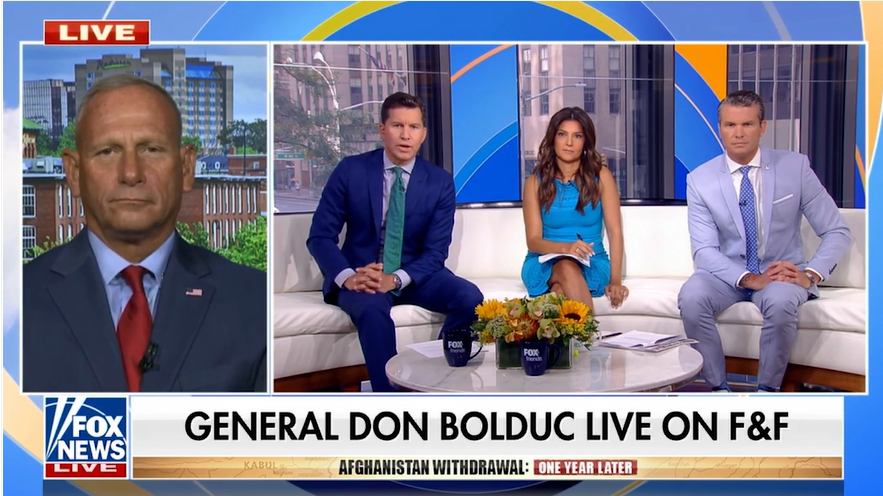 "What I want to do in the U.S. Senate is hold [our military leaders] accountable and establish a different system in which we pick our generals and admirals and not leave it up to them to pick their buddies."
Watch the full interview HERE.