Manchester, NH – The Bolduc for U.S. Senate campaign has released its first TV ad for the 2022 election cycle. The ad entitled "A New Mission", highlights General Don Bolduc's military career and his new mission of taking on career politicians in Washington.
"We don't need more special-interest focused politicians in Washington. We need leaders who will put Granite Staters first. I've spent my life serving and protecting this nation and now it's my mission to take that same commitment to Washington. I'll fight the career politicians who are putting their own self-interest ahead of their constituents and that starts with getting Senator Maggie Hassan out of the U.S. Senate," said General Don Bolduc.
The TV ad will be running on broadcast and cable.
Watch the full ad here: https://vimeo.com/756533652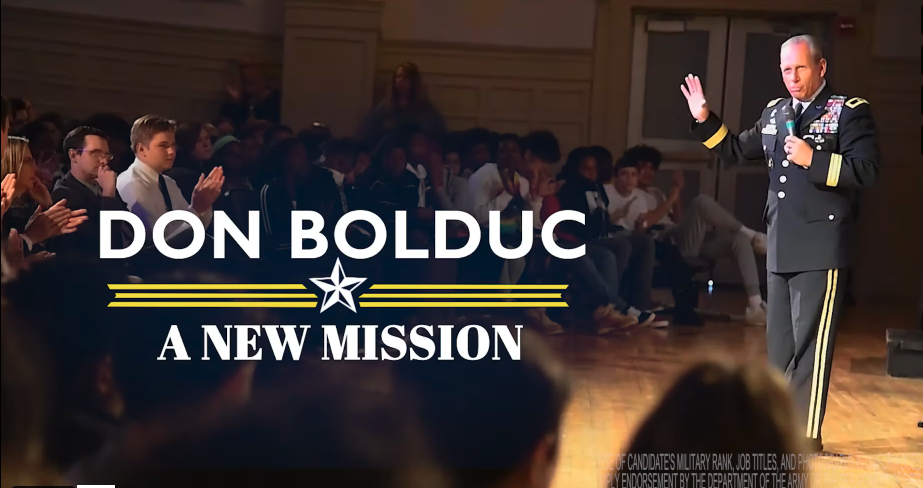 TRANSCRIPT FOR "A NEW MISSION"
VOICE OVER: He served ten tours in Afghanistan, hunting terrorists on horseback. Now, Don Bolduc is on a new mission…
DON: This isn't about political parties, this is about Granite Staters.
VOICE OVER: 5 bronze stars, 10 combat tours. The guts to fight Washington's runaway inflation.
DON: We don't need career politicians that operate off of money, special interests, self-interests and lobbyists. We need people with a heart.
VOICE OVER: A true American hero.
DON: I'm Don Bolduc and I approved this message.
###